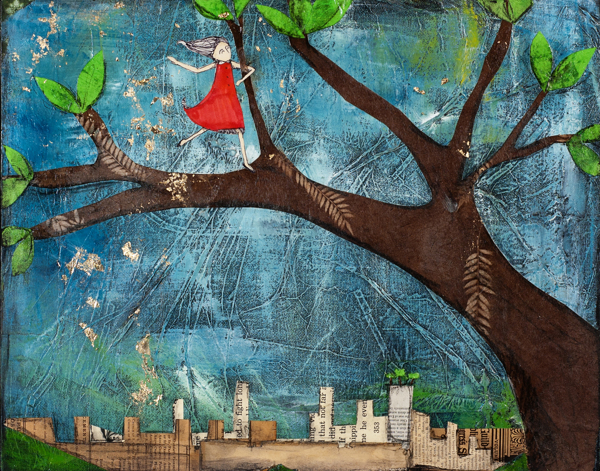 On July 18, a Bottlebrush favorite and mixed media artist Stacey Hogue of Grove City, PA will show her latest work entitled "Myths and Fables."  Join us on Friday night from 7-9pm, refreshments served, live music. No admission charge; RSVP always appreciated.
More about Stacey here: www.staceyhoguestudio.com/174271/gallery
Stacey's also teaching a mixed media class for us this summer, too. Watch this page for the announcement!